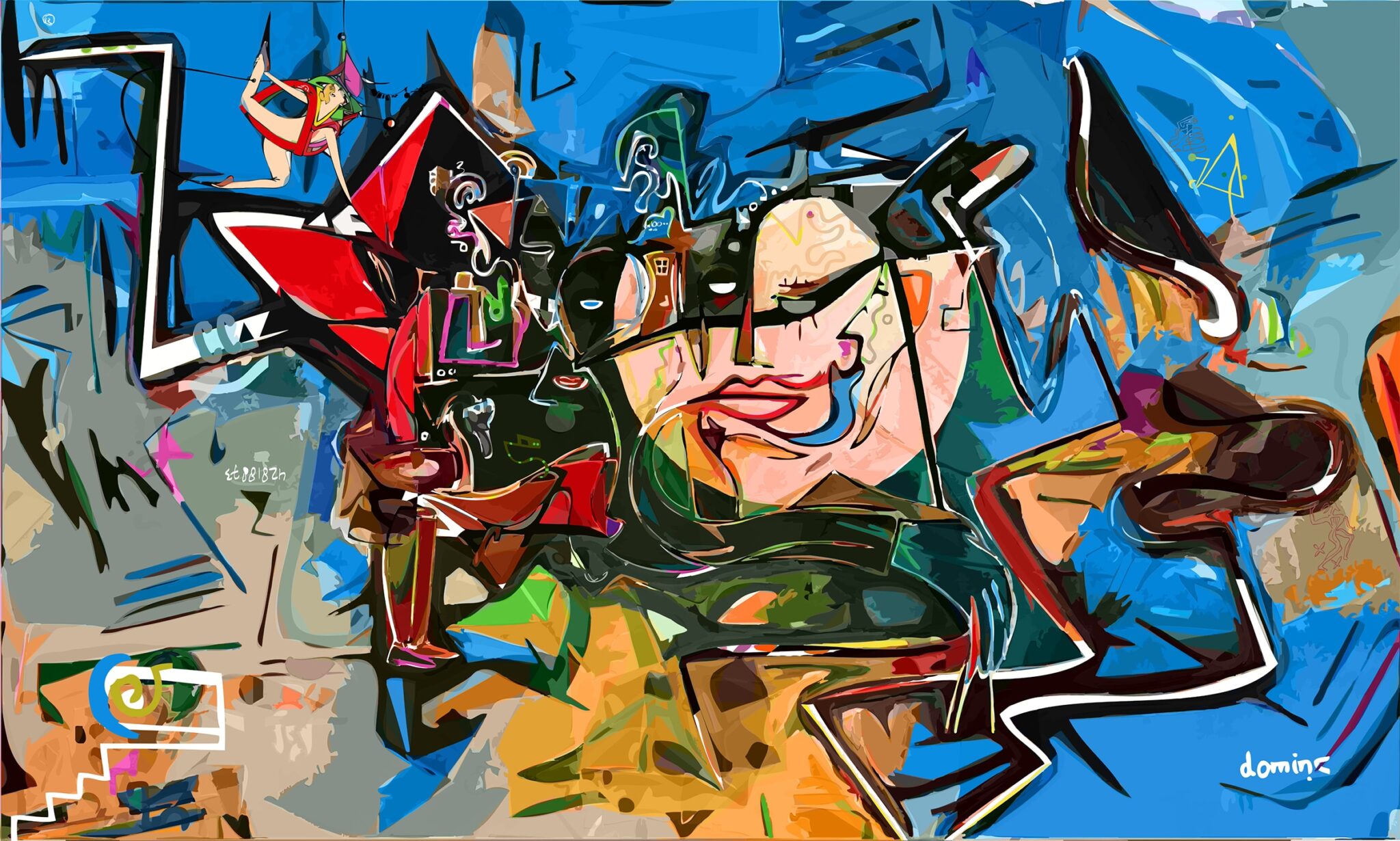 Work: A New Discovery from my Subconsciousness
Style: New Mixed Media
Year: 2012
Dimensions: 240x160x4cm
"A New Discovery from my Subconciousness" is a more abstract painting by Dominic. It is centered on a human's face, from where there is an explosion of out bursting lines, shapes and colors. Soft lines and shapes next to hard ones. There are multiple details to discover, though the painting is one whole as well. It is inspired both by abstract paintings as Egyptian influences, and in addition the psychoanalytic idea of the subconscious mind.
Bekijk dit werk live
( Klik om een afspraak te maken om dit werk in het echt te bekijken in de galerie.)
Digitaal voorbeeld
( Klik en ontvang binnen 2 werkdagen een digitale impressie van het kunstwerk in uw interieur.)